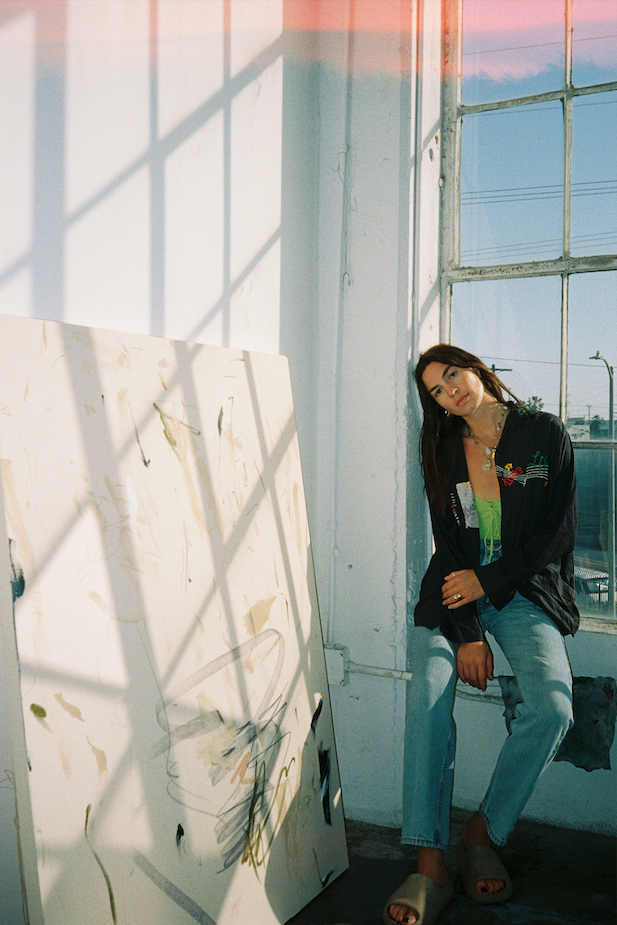 maja dlugolecki (b. 1992) is a polish-american painter and curator based in los angeles. with a background in design and music, her paintings draw from experiences and impressions in her own life through an abstract lens. maja's intuitive works feature layered washes and a variety of textures, creating movement and emotion through bold pigments. with an ever evolving palette and method, maja enjoys experimenting and challenging new ways of expression through technique. each piece reflects a specific personal moment in time. in lieu of a daily journal, maja assigns past recorded thoughts to her titles. she feels this process best reflects the elusiveness of an ephemeral moment and the value of time when deepening the understanding of self.
maja is the founder and director of lobster club, a gallery and residency program featuring a rotating roster of emerging artists in art-driven cities. the club's initiatives present immersive sensory experiences bridging the worlds of art, music, and food.
los angeles — group show, november 2022
miami art basel — group show, december 2022
frieze los angeles — group show, february 2023
solo show caroline denervaud, new york city — june 2023
new york city — group show, june 2023
mexico city — group show, october 2023
los angeles — group show, november 2023
—
clients & collaborations: soho house, fashionista, thompson hotel dc, adidas, manduka, serra, squarespace, casework, fujifilm, woodlark hotel, field notes, hotel alma barcelona, division wine, universal standard, kate's ice cream, roux portland, cloudforest chocolate, bright design lab, saatchi, cortado coffee, loot mx, natural science beauty, jennings hotel, object bisbee, xoxo fest, tea bar, spacey studios, and private collections worldwide.